Tigz News
***For anyone still uncomfortable going out shopping (or can't), we are happy to continue FREE in-town delivery (over $25) or curbside service – Just give us a call (250-402-8716) and we will make it happen!
---
Santa for Seniors Christmas Tree Is Up!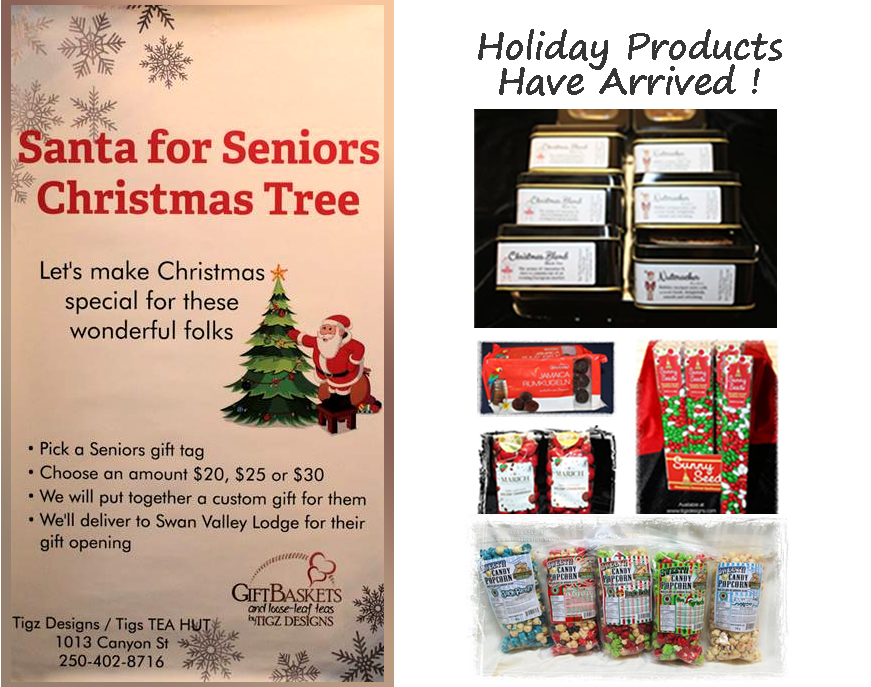 NEW Stuffed Balloons – yet another option for our customers to gift someone special. Check out some of the stuffed balloons we have done so you have a bit of an idea of what we can do. Included are a couple of custom orders as well as the ones we did for Valentine's Day. We will have Easter Stuffed Balloons and will have some posted on FB as well as custom available. Check out these fun gifts!
---
Check our Facebook Pages for WEEKLY SPECIALS: facebook.com/TigzTeaHutExperience or facebook.com/tigzdesigns
---
You can find many delicious and wonderful Locally Made & BC Products in our shop.
---
We have a wide selection of TAKEYA products

---
Visit Us @ 1013 Canyon St. Downtown Creston, BC or Call 250-402-3871 or 250-402-8716
---
---
There are no products to list in this category.
Featured
Latest