✿ ✿ ✿ VISIT US Tuesday – Saturday 10am – 5pm ✿ ✿ ✿

Our downtown shop will be closed from Sept 14th to the 28th - But OPEN for business by ordering online at www.tigzdesigns.com, by calling 250-402-8716, or you can email us as well. We have a lot of renos that need to be completed so we are ready for the Fall/Winter season! Not only will we have more storage space but also we are making a new Gift Bag station & preparing for a whole new line of Everyday & Holiday Gift Bags – a new full line option for our customers. Plus, we have some new equipment to set up as well.
---
---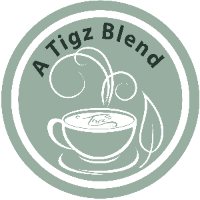 September Tea Of The Month
---
*PLEASE NOTE* If you are having trouble ordering through our website, please call our cell at 250-402-8716 and we can take your order over the phone.

---
Featured
Specials
Latest